Meet The Experiments: Angel [624]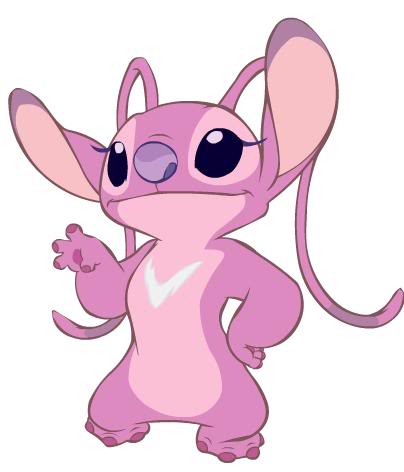 Species: Alien Genetic Experiment
Nickname: Angel
Gender: Female
Mate: Stitch
Son: I don't know his name right now, but I know that she and Stitch have a baby together.
Angel is one of Jumba's experiments and Stitch's mate. She is one of the experiments Dr. Hamsterviel wants. She was pregnant in the Devianart story: Lilo & Stitch 3: Hamsterviel's Revenge with a baby boy. She loves to sing and she loves Stitch and her son.
Appearance & Body Parts:
Angel is a pink dog-koala-like experiment. She has pretty much the same body parts as a female human does with the exception of a heart, a pair of lungs, a stomach and digestive system, a brain and nervous system, a skeletal system, and musucles.
Special Abilties:
Angel's song causes anyone who hears it (including rehabilitated experiments created before her) to turn evil. Also, when Angel's song is sung backwards, it will have the opposite effect (turning evil people and previous experiments to good).